Another instalment of our Women In Sewing History series, featuring Mary Picken, founder of the Woman's Institute of Domestic Arts and Sciences and author of nearly 100 sewing publications.
Mary Brooks Picken was a lecturer at various universities, who taught Economics of Fashion and dressmaking during the 19th/early 20th Century. During her life, she wrote and published approximately 96 books on needlework, sewing and textile arts, with her most famous work being her 'Fashion Dictionary', published in 1957. This dictionary was the first in the English language to be published by a woman. Mary was also a member of the group who established New York Fashion Week, in 1943.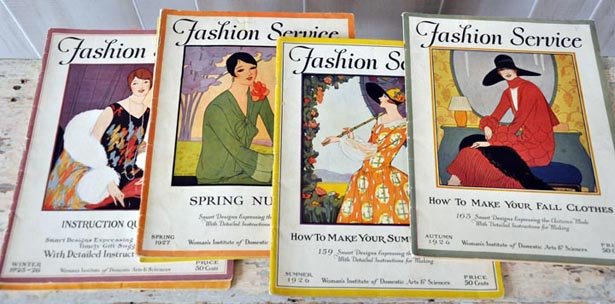 Mary's publications and pioneering teaching within the fashion world inspired many women to form their own 'Insititute Clubs', where they contacted each other, sharing and teaching each other techniques and crafts through classified ads. Comparable to modern groups on Facebook, these women would write to magazines and papers, asking editors to publish their advert and introduce them to other women with similar hobbies and interests.
Mary was alive during a time when the majority of women were unable to vote, and few worked outside the home. She was a woman widowed at a young age, from the Midwest in America, who moved West to forge her career in fashion. By the time Mary was 28, she had already written 64 fashion and dressmaking textbooks and had created two dressmaking courses for a popular school, where international students would come to study.
After becoming widowed, the International Correspondence School recruited her, because of her literary success in the sewing world, and she opened the Women's Institute under the school. By the time she was 35, she was the Vice present of the Women's Institute. Mary helped increase international enrolment for fashion studies at the school by publishing a quarterly magazine, Fashion Service, which inspired prospective students to attend the school, and also encouraged women unable to attend to open their own businesses and learn new crafts at home.
After improving enrolment figures at the school, Mary began a career in advertising, with Singer Sewing, Dennison Crafts and The Spool Cotton company, and opened her own fashion school in New York – The Mary Brooks Picken School. The women's institute survived without Mary until 1937.
At the age of 63 in 1949, Mary wrote The Singer Sewing Book, and in her later years worked writing a weekly fashion column for newspapers. She died age 94.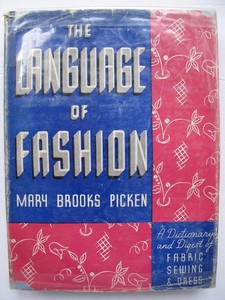 Mary led an extraordinary life, influencing women to begin or develop their craft, and inspiring entrepreneurship.
We love finding out about inspirational women who sew, so tell us about someone you know, who sews, that inspires you for a chance to be featured on the blog!