As many of you are off on summer holidays, we wanted to save you the research time and compile a list of the best places to shop for fabric in Paris – the fashion capital of the world, and quite possibly one of the best places to hunt for designer fabrics. Arguably the best place to shop for fabrics us in Montmartre, a district housing not only the famous Basilica de Sacré Cœur, but also a treasure trove of amazing fabric shops, at the base of the Basilica steps.
Large tables full of fabric line the street, which are either heavily discounted rolls or pre-cut lengths individually priced. These lengths are called 'coupons' in France, and are great prices, ranging between €1 to €50, usually for 2/3 metres of fabric.
MARCHÉ SAINT-PIERRE
Many of these coupon and discount stores line these particular streets, but the crown jewel is the Marché Saint-Pierre, a four floor fabric store, full of rolls of every fabric you can imagine. On the ground floor are the cheapest and most discounted fabrics, and the floors above house the regular and premium priced fabrics. Upstairs is a plethora of lace, cotton, suede, polyester, viscose, satin, faux fur, curtain fabric and much more. You could literally spend hours in this one store, let alone the stores that line the street outside. If you only have one fabric shopping day in Paris, then this is the number one store we recommend!
Away from this district are several other stores to note, which are well worth checking out if you're in that area.
ANNA KA BAZAAR
One such store is Anna Ka Bazaar, a chic and oh so Parisian fabric boutique in the Bastille district, fairly close to Place de la Bastille. This store stocks a wide selection of indie pattern companies including I Am Patterns, Papercut Patterns and DP studio, as well as indie pattern brands; Atelier Brunette, Kokka, Cotton + Steel and Dashwood Studio. Also to note is the interesting selection of notions, including poppers in every colour you can imagine.
ENTRÉE DES FOURNISSEURS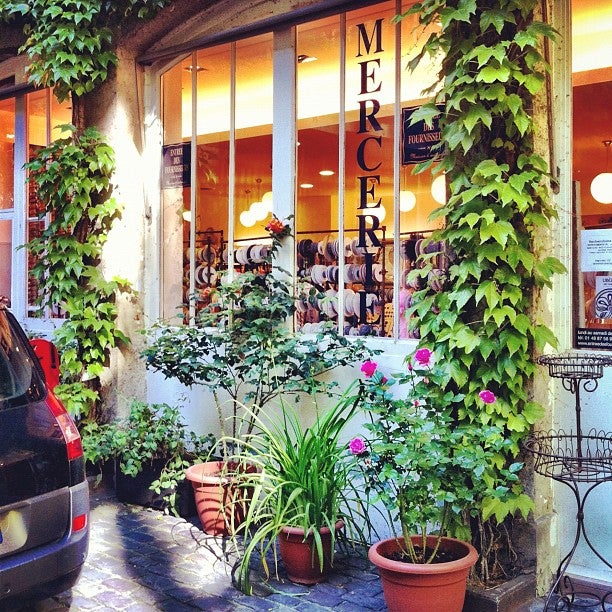 Another store is the Entrée des Fournisseurs, situated in the district Le Marais. This store stocks an admirable range of trims, from velvet in gorgeous shades, to neon elastic and pre are Liberty bias binding. There is also a wide selection of buttons, and a small but desirable range of fabrics, from brands such as Liberty and Atelier Brunette.
LIL WEASEL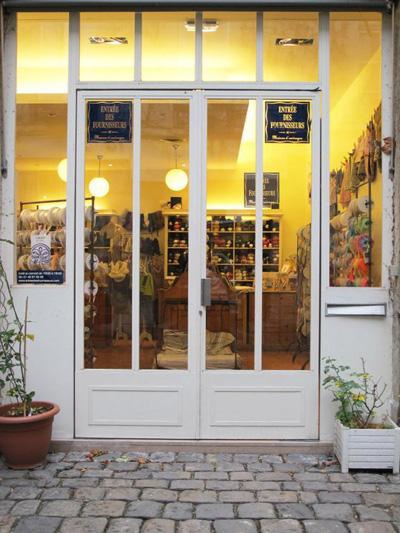 Finally, another shop, in a district close by; Les Halles, is Lil Weasel. This store specialises in wool fabric and quilted knits, with lots of quilting brands stocked including Dashwood Studios, Echino, Liberty and again Atelier Brunette.
These stores are perfect to stop in while sightseeing, and are the foundations for a great fabric-shopping trip!
Do you have any suggestions for fabric shopping in Paris? Or are there any cities you'd like recommendations from? Let us know!